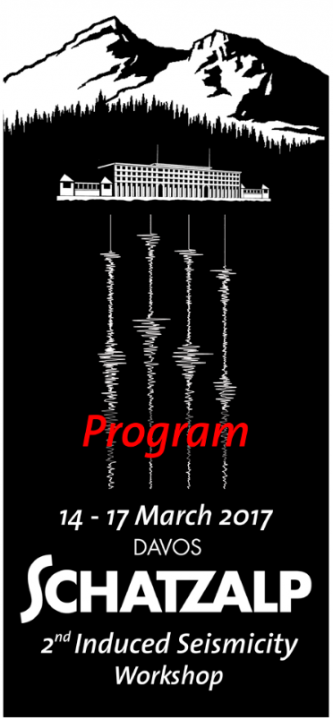 Dr Andrew Jupe of altcom attended the 2nd Schatzalp Workshop on Induced Seismicity held between 14 to 17 March 2017 in Davos, Switzerland.
Understanding and managing induced and triggered seismicity remains a major challenge for many georesource applications around the globe.
Recent incidents, changes in risk perception of societies and regulators, but also novel applications require advances in the scientific understanding of induced seismicity as well as validated frameworks for implementation, mitigation and risk governance.
The second Schatzalp Workshop on Induced Seismicity continued in the tradition of the highly acclaimed first workshop conducted in 2015. The focus of this scientific workshop was on discussing the state of the art and future directions in all aspects related to induced seismicity.
More than 110 submitted abstracts allowed the organisers to compile an exciting programme that broadly covered the state-of-the-art in research on induced seismicity.
Dr Jupe was joint author of a solicited oral presentation by Ian Main, Professor of Seismology and Rock Physics at the University of Edinburgh, on "Induced seismicity at the UK Hot Dry Rock test site for geothermal energy production: a new synthesis".